Be at your best with the Arena BodyLift range

These sophisticated swimwear pieces offer supreme comfort an wearability.  They make the figure slender and refined by reshaping and modeling its lines and profiles.  Sensitive®FIT combines superior quality with exceptional versatility, creating the ideal fabric to bring out the best in form and feature.
See below for details on the support and control the range offers as well as the back styles and bra styles.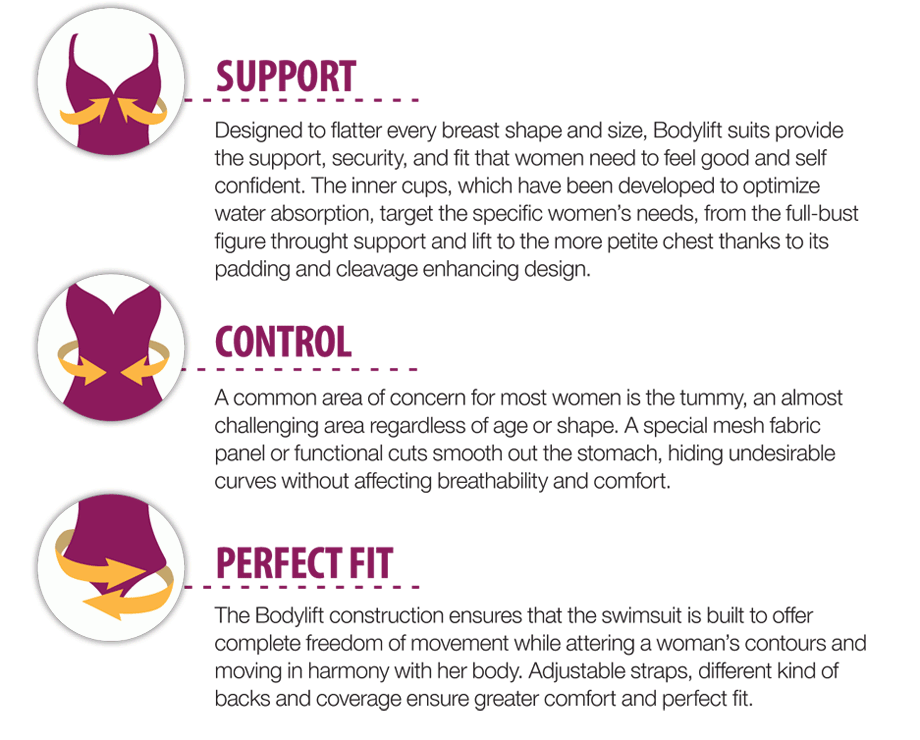 Arena BodyLift Bra Styles and Leg Cuts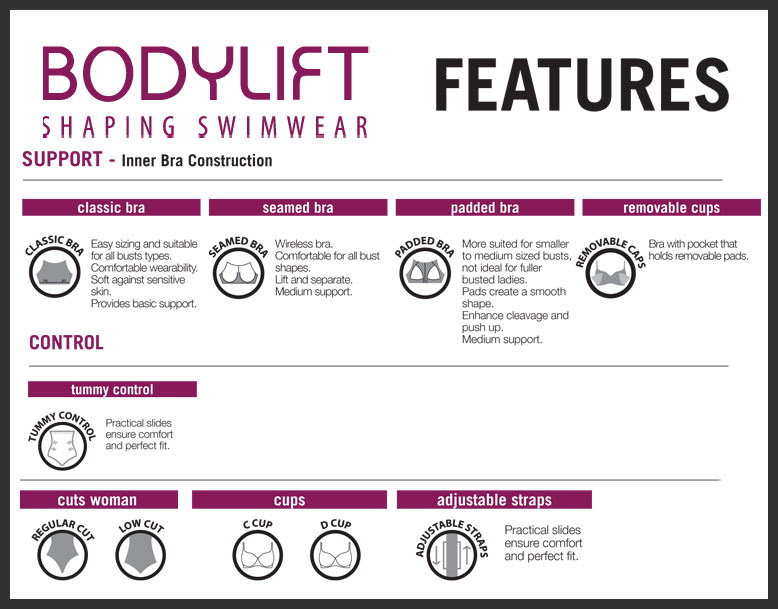 Arena BodyLift Back Styles